Solutions
To benefit the customer
Demo
Smart Factory
Smart Factory
Intergrates all production processes from product planning to sales
with ICT technology to produce customized products with minimal
cost and time.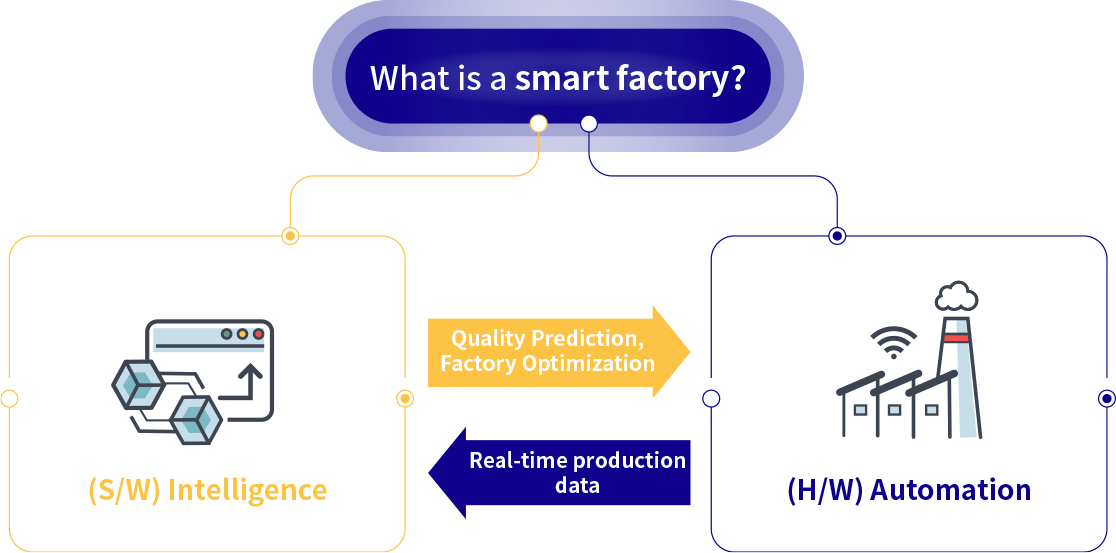 System building phase

Smart Factory Construction Process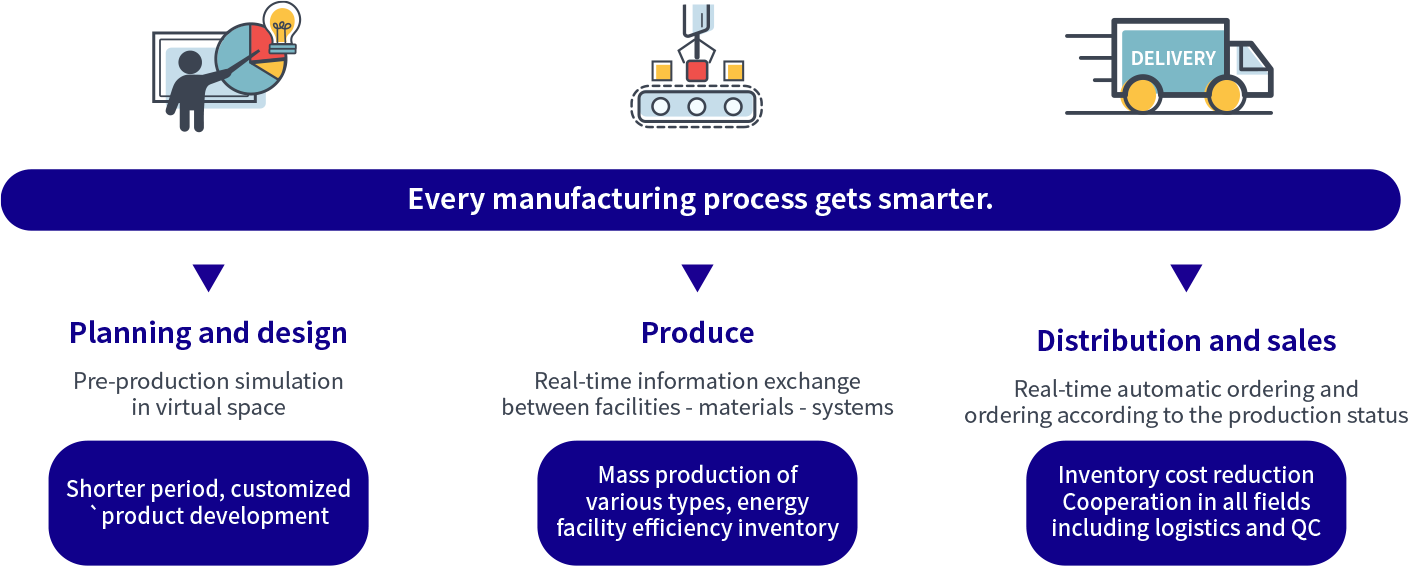 Feature candidiates
Standard informa
-tion management

Item information, customer
information, unit price
information, BOM, etc.

Business
management

Sales plan, order manage
-ment, sales management,
inspection management,
sales management

Production
management

Production plan, production
performance, performance
analysis, production site

Materials
management

Order management, outsour
-cing management, warehou
-sing/discharging, receipt
and payment management,
coil management, finishing
management

Quality
management

Quality inspection, quality
analysis, outsourcing claims,
customer claims

Purchase
management

Purchase request, purchase
order, purchase receipt,
purchase disbursement,
purchase receipt and payment,
closing management

Facility
management

Equipment registration,
preventive maintenance,
predictive maintenance,
equipment failure management,
spare parts management

Mold
management

Mold registration, preventive
maintenance, mold failure
management, spare
parts management

Total
management

Management items,
measurement data input,
spc control chart, monitoring

FOOL PROOF
management
Benefits
01

Improved product delivery
reliability and quality
reliability

02

Improvement of office
work productivity through
process and logistics
management

03

LOT tracking, quality
statistics, defect analysis
and cause tracking

04

QC through real-time
monitoring. Work process
simplification.

05

Immediate response to
costomer's needs for reliable
connection and improved
quality

06

Simplified work process for
productivity, operation rate,
cost reduction.